Key Stage One
Welcome to Year 1
2017 to 2018
KS1 2016 to 2017
Summer 2nd half term Overview 2017
Summer 1st half term Overview 2017
Spring 2nd half term Overview 2017
Spring 1st half term Overview 2017
Autumn 2nd half term Overview 2016
Autumn 1st half term Overview 2016
Letter from HRH Queen Elizabeth II
As part of their topic during the Autumn term the Foundation Stage and KS1 Class wrote a letter and sent their portraits of the Queen to HRH Queen Elizabeth.
Imagine the children's surprise and excitement to receive a personalised reply from the Queen's Lady in Waiting thanking them for their lovely pictures.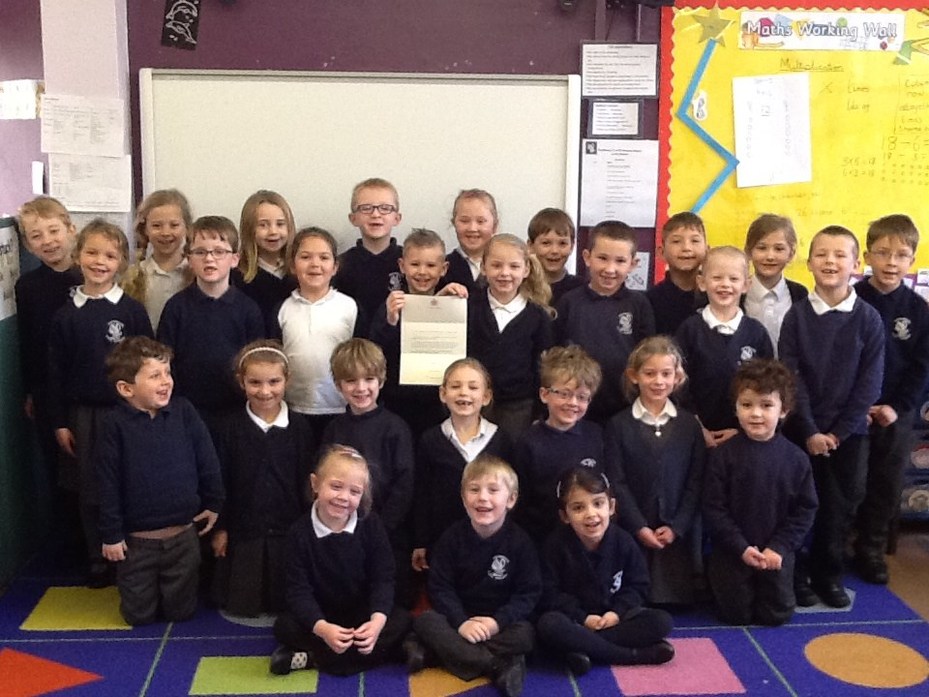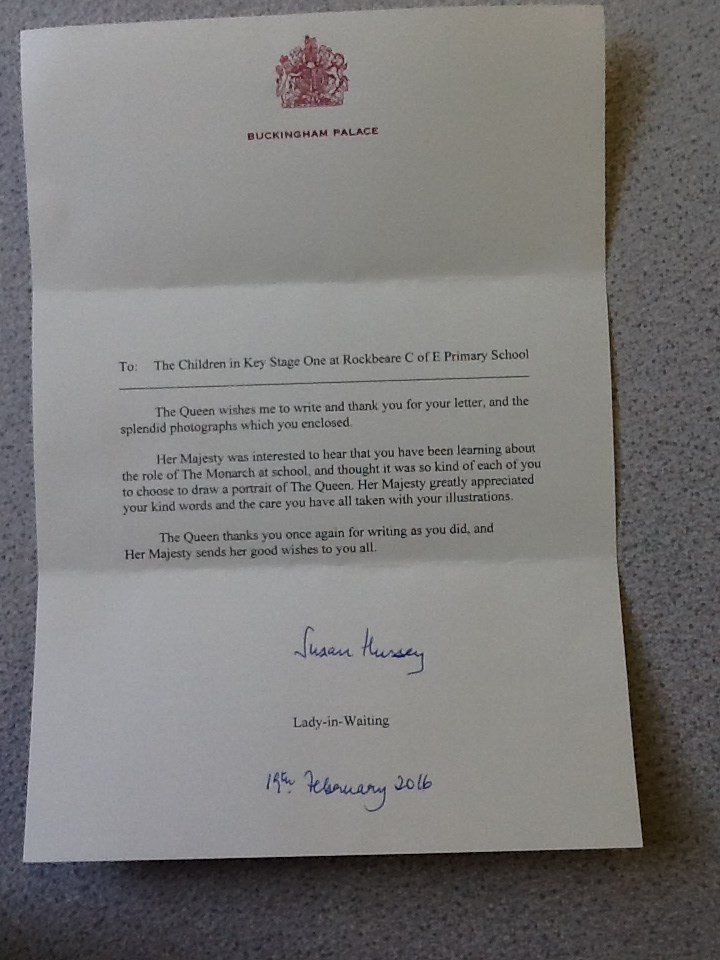 Nativity 2016
Hey Ewe!
Please see the slideshow in the Gallery below for more fabulous images.